It was a doggone big win on March 30, 2021 for those with mental or physical disabilities who wish to have a service dog – but cannot afford a formally trained, certified one. 
The Ninth U.S. Circuit Court of Appeals in San Francisco: 
Ruled that a formal certification is not needed for dogs whose owners with physical or mental disabilities train them on their own and have them accompany them to restaurants, shops, and hospitals. 
Judge Ronald Gould, in a 3-0 ruling, noted that the intent of the Americans with Disabilities Act was to "promote independent living and economic self-sufficiency." Judge Gould noted that private dog registry organizations do not have a uniform standard for certifying serving animals. As a result, forcing those with disabilities to seek such certification would make dog ownership less accessible and much more costly. 
Plaintiff Suffers Mental Disabilities Resulting from Long
-T
erm Abuse
Christopher Knauf, attorney at the Disability Rights Legal Center who argued the case, said people have the right to train their own service dogs. "They have to train them properly, but they can do it themselves," Knauf stated. He argued the case on behalf of a woman who suffers mental issues because of years of sexual and physical abuse.
The woman, a speech pathologist, was identified as C. I.
After suffering abuse by her family and later a partner, she was diagnosed with and suffers from:
Post-traumatic stress disorder

Severe anxiety

and other ailments

Recurring nightmares

Flashbacks

Suicidal tendencies
Formally Trained Service Dogs Can Be Cost Prohibitive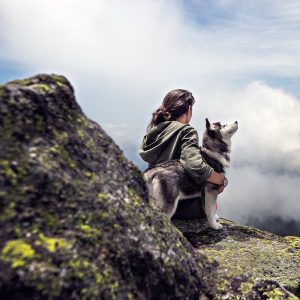 During her therapy, a service dog was suggested, but the cost was prohibitive: a trained and certified service dog can cost $15,000.  As an alternative, C. I. bought an 8-week-old bichon poodle in 2013, which she named Aspen. 
Along with taking training classes, C. I. taught Aspen to protect her in a variety of ways:
Standing in front of a wall to prevent C. I. from banging her head against it

Waking her up by licking her face when she had nightmares

Alerting her when others were approaching
Dog Accompanied Plaintiff to Hospital for Treatment
 – But Was Turned Away
C.I. wanted to bring Aspen along when she went for her treatments on multiple occasions from 2015-2017. The hospital would not allow Aspen to enter, citing that the dog did not qualify as a service dog. A federal judge agreed, but his decision was overruled by the appeals court.
"Today's decision is an important and welcome development for people who use service animals to help with a psychiatric disability," said Jennifer Mathis, deputy legal director of the Bazelon Center for Mental Health Law in Washington, D.C., who acted as a co-counsel in the case. 
"Too often, misconceptions about the legitimate use of psychiatric service animals have needlessly restricted people's lives and prevented them from using what is often the most effective intervention for a mental health disability."  
Special Needs Companies is a one-stop-shop for the disability community that provides a vast array of legal and family services, including special needs planning, trust administration, case management, guardianship and conservatorship, and more.  
Contact us to learn more about how we can assist you.