Legal and Advocacy Issues for Special Needs Families Across the Lifespan
Legal matters pertaining to health care, insurance, estate planning, etc., can seem daunting to anyone, but they are even more complex for families with special needs children.
This eBook provides special needs parents around the United States with a one-stop shop of information pertaining to state and federal programs, laws, and assistance.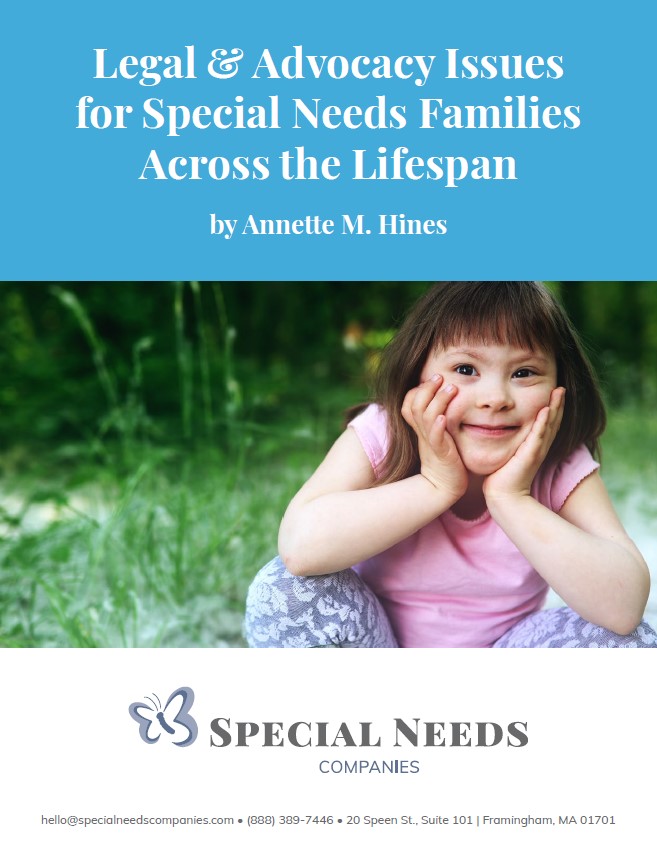 It is our hope that this resource helps you through the unique, complex legal processes that only special needs families will encounter.
For more information regarding the content of this eBook or further assistance navigating these matters, contact us today.
Get the eBook by filling out the form below:
[contact-form-7 id="2417″ title="eBook Download"]
Plan for now & the future